Swing in Spring Presentation
Watch the best moments of the last edition
Teachers
three of the best couple of teachers in the world will be with us for workshops and exhibitions
disciplines
This year the Swing in Spring will offer a lot of new disciplines for the workshop, below you can find the list of the classes available:
Lindy Hop
Boogie Woogie
Jazz and Charleston Solo
Aerials
Balboa
Rhythm & Blues
Tip Tap
Rockabilly
Burlesque - Lady Style Gesture
Competitions
Swing in Spring hosts Lindy Hop and Boogie Woogie competitions, with a lot of passes for national and interantional festival as prices.
For each discipline there are two types of competition:
Strictly
Dancers will compete in predefined couples improvising on the music played by a band
Mix & Match
Dancers enter without a partner and are randomly paired with someone. It's become the most popular style of competition in swing dancing (commonly called Jack & Jill) because it is a wonderful representation of what the dance is all: improvisation and partnership.
Each type of competition will be held in two levels:
Open
For those who wants to test and measure their level within a competition.
In this category, aerials are not allowed, and it will be taken into consideration the rhythmic and musical interpretation.
advanced
For those who have already participated in any other competition, or is currently involved in a run of competition.
In this category, any type of aerials is accepted, it will be observed rhythmic interpretation and mastery of technique.
Live Bands
During the night parties three extraordinary bands will astound us with their Swing and R'n'R
Jackson Sloan & Rithmotones

Milanoans

Jumpin'up
---
Djs
A resounding dj is ready to welcome you to SWING IN SPRING Festival with his inimitable musical selection!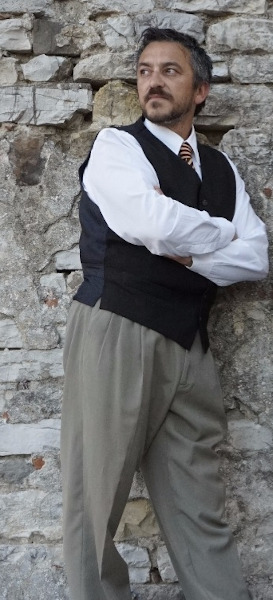 Willy Hopper

Swing, Boogie-Woogie, r'n'r, R&B

-->
Location
Workshops & Night Parties
Hotel Delta Florence
Via Vittorio Emanuele, 3, 50041 Calenzano FI
Sunday Party (free entrance)
Crossover Ballroom
Viale Guglielmo Marconi, 36/d, 59100 Prato PO
---
---